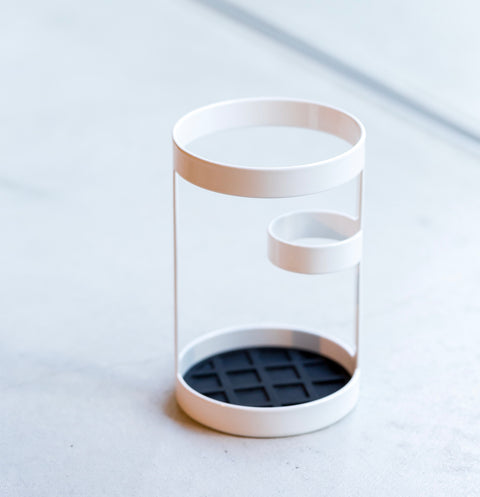 ATELIER MATCHA
Charaku stand (white)
Electric chasen Charaku
It is a stand to store and store. The pattern part and the connector can be held firmly, so you can keep it in the kitchen, put it in the cafe corner in the office, or use chasen at any time.
[Attention] We DO NOT ship internationally. If you would like to purchase the product, please visit e-mail: ateliermatchatokyo@gmail.com.