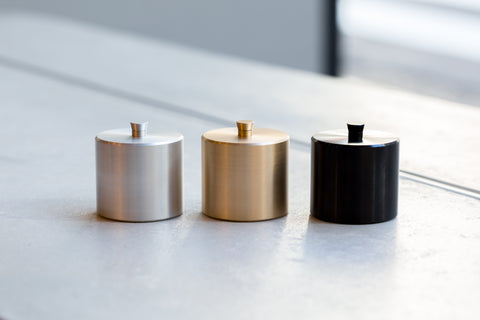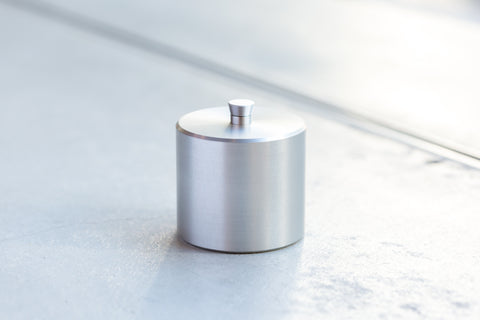 ATELIER MATCHA
MATCHA canister "Vacuum Tea Cot"
It is an aluminum tea caddy for matcha. If the double lid is closed by the special material and polishing technology used in airplane aircraft, the interior is in a vacuum state, so matcha, which is vulnerable to oxidation, can be stored in the best condition. It is a stylish tea bottle that can be enjoyed as an interior of the living room and kitchen.
[Attention] We DO NOT ship internationally. If you would like to purchase the product, please visit e-mail: ateliermatchatokyo@gmail.com.